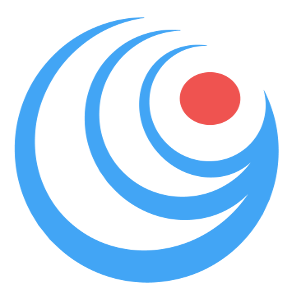 Jeyzer Incident Support As a Service
In case of incident, send us your Jeyzer recording for analysis.
We will provide you with a JZR report and a Root Cause Analysis (RCA) document with recommendations.
We do host all the analysis side.
You host only the recording side.
The ISAAS service relies on a support token subscription.
Upon support request, you consume 1 or more tokens depending on your needs.
Basic subscription contains 10 tokens.
Get the best eyes to take care of your Java applicative health.
Always benefit from the latest Jeyzer Analyzer version
Always benefit from the latest updated Jeyzer shared profiles
The Jeyzer team will take care of your applicative profiles evolution
across the different incidents.
Within 72 (or 24) hours, Jeyzer support team delivers :
JZR report covering the Jeyzer recording
Root Cause Analysis document describing the issue
and the recommendations at production and R&D level
Debrief call – optional
Test if ISAAS suits to your Java application(s)

Benefit from the trial offer of 3 free tokens
Buy some production comfort
Set of 10 tokens starts at € 2000
Fast support response (2)
1 hour call issue debriefing (3)
Profile creation – required on the 1st analysis (4)

Jeyzer Recorder deployment support (a)

Applicative profile integration (b)
Applicative profile export (c)
Incident analysis – Activity details
(1) Based on the JZR recording communicated by the customer, the Jeyzer team does the incident analysis, providing back the JZR report and the RCA report to the customer.  Answer id delivered within 3 business days. Jeyzer team takes also care of the applicative profile evolution.
(2) At the extra cost of 1 token, the incident analysis is performed within 1 business day.
(3) At the extra cost of 1 token, a 1 hour video conference with 1 customer representative is performed to debrief the incident analyis.
(4) Applicative profile creation is extra cost and is required every time the customer submits a JZR recording for a new application .
It implies that ISAAS tokens can be used for different Java applications.
Admin operation – Activity details
(a) To facilitate the Jeyzer recorder deployment in your premise, the Jeyzer team can provide you with a 2 hours on line session to install it, typically on a pre-production like environment, and test it on 1 Java single application instance.
(b)In case you have already Jeyzer applicative profiles in your premises, you can choose to transfer one to our ISAAS service.
We will then take care of maintaining it and upgrade it to the latest Jeyzer version.
(c) You can ask for the Jeyzer profile export in case you would like to run Jeyzer directly in your premises.
One hour call is offered to integrate it on your end. This services assumes that you use the latest Jeyzer version.